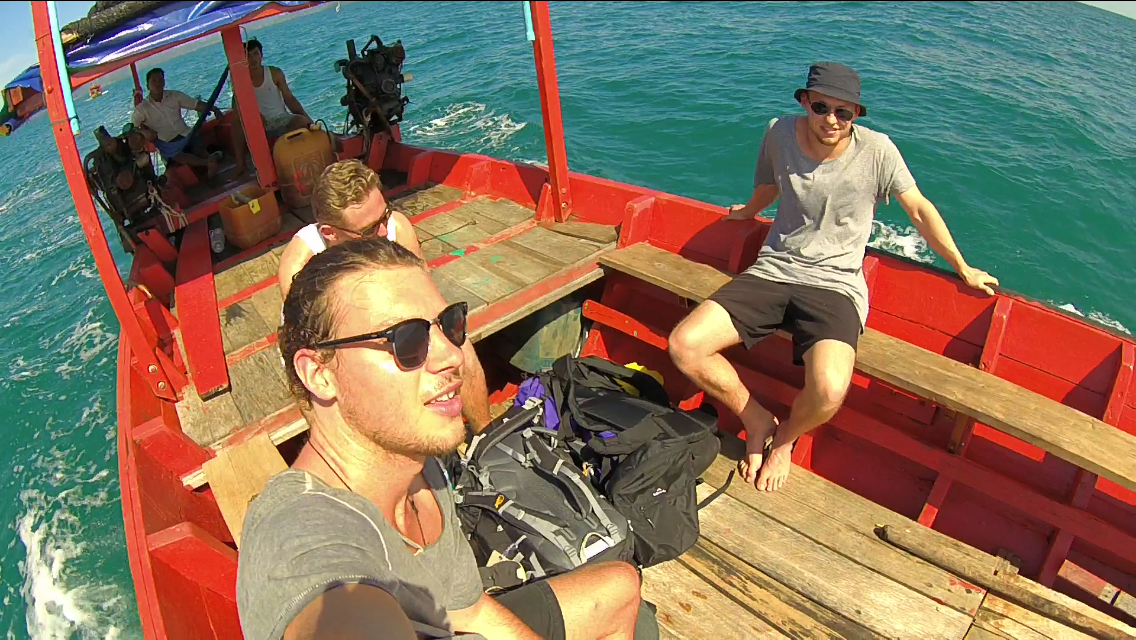 Oblivious to incoming food poisoning


My friends arrived home.
Despite travelling separately, each of them radiated confidence and patience like I'd never seen before.
I wanted a dose of my own. So I hopped on Skyscanner and clicked the buy button.
Now, I'm writing from the other side.
Here's the secret sauce I can share after a month exploring South-East Asia and a year living and working in Europe.
The secret is… misery.
Yes. It's these moments of frustration, fear and uncertainty - thousands of kilometres from home. They hold the gold we're seeking.
A powerful lesson hides inside these experiences; one that can train a James Bond-like sense of calm. Here it is:
The only thing you can control in any situation is your attitude.
So cross your fingers for flight delays and revolting hotel rooms. Each dilemma presents a choice: act like a kid and complain. Or use creativity and humour to get through with a smile.


An unexpected test of courage in Luoyuan, China.



You want to be alone, too.

Because being on your own for long enough in a new place has a side effect. You get lonely.

The remedy is human contact, and it doesn't come looking for you. It's up to you to become likeable and make new friends.
Becoming likeable is not done by telling the best stories and being the most interesting person in the room. You do it like this:

Be interested, not interesting.
Whenever you ask someone about their story and interests… they enjoy your company. The only condition is that you're genuinely interested in what they have to say.
After reading about this technique in How to Win Friends and Influence People, it lead to great chats with Norwegian data analysts, Danish grandmothers and Ukrainian tea sellers. 

The big wide world calms those insecurities.
Because if you're like me, you probably still have a few.
Coming from a small town, I had a serious issue to sort out. I thought everyone paid attention to who I was (a case of the spotlight effect).
They didn't. And the way I realized was by living around hundreds of thousands of people in The Hague.
Nobody looked at me twice. Between remembering the name of their next train station and which pocket their ticket was in, I was just another nobody on the street.

Forget the festivals, food and parties — the goodness is in the grit.
These lessons keep slapping me in the face.
So want to be kept updated? Join here at www.sandyradburnd.com/subscribe.