Insights after living from a backpack in nine countries.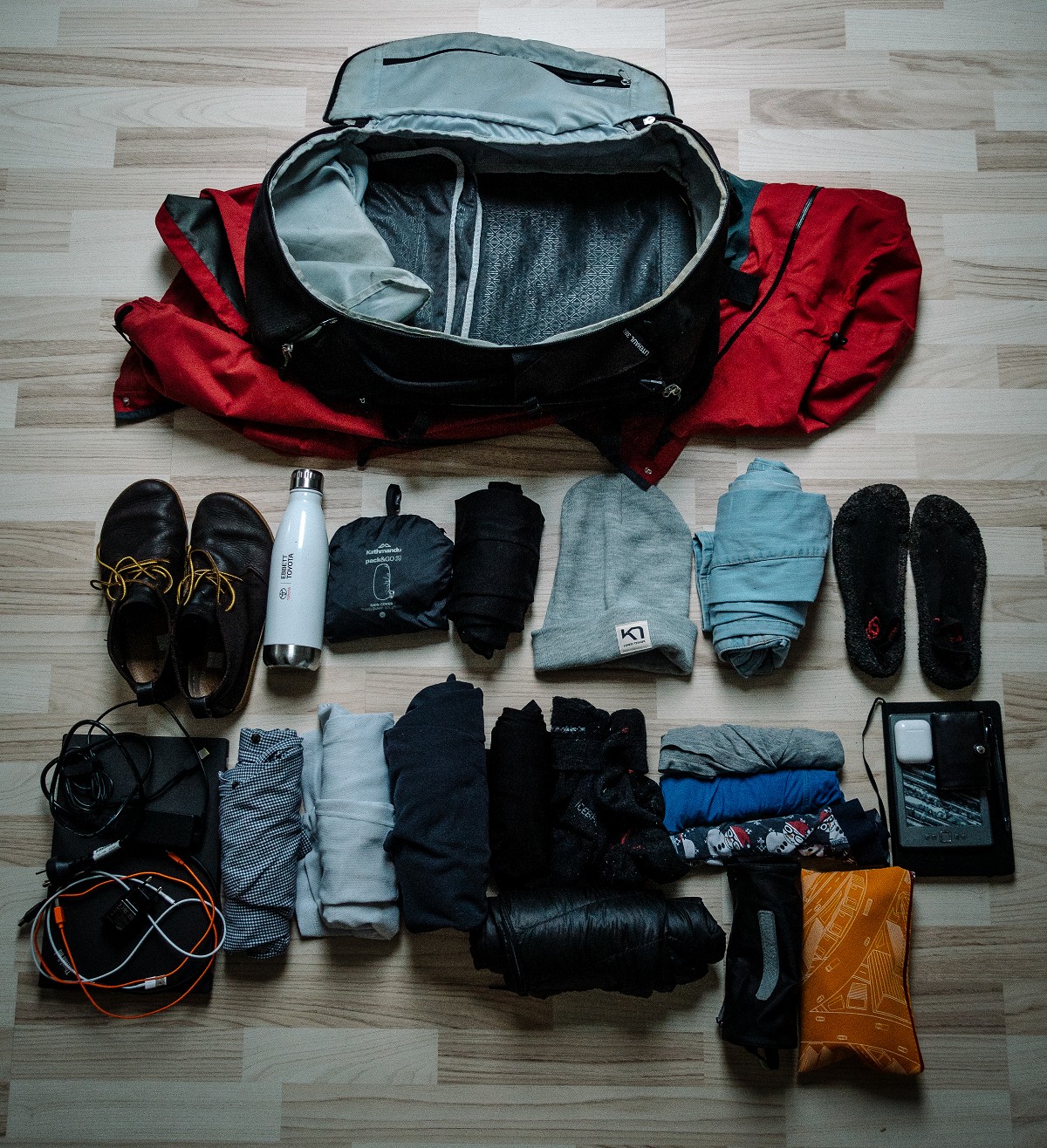 Wet behind the ears
That's what you call a 23 year-old who rents an unseen room and jumps on a one way flight to Europe.
Many lessons were waiting for me once I touched down and found my bed in a Dutch ghetto. One of them was how to comfortably live out of my backpack.
That's because over the next three years, I spent
more than half
of my weekends and many full weeks living out of my
carry-on bag
.
It's an understatement to say I stress-tested the system. Alongside my work, I do calisthenics or run nearly every day. That means juggling sweat, dirt and being presentable in an office.
So, here are my secrets for not just living, but thriving from a carry-on.


Living out of a backpack gets unlocked by merino wool
And before I say a word, don't be put off by its price. Two Icebreaker t-shirts and two pairs of socks have lasted three years of almost daily use.
Merino looks after you all year round like this: in the cold, its crimped pattern traps air close to the skin, which is warmed by your radiating body heat. In the scorching sun, your sweat is free to vaporize instead of hanging around to smell.
Read on and you'll see why it's the secret weapon for minimalist travel.
Laundry does itself
Lanolin — wool's natural oil, is antibacterial. Even if a workout has the dog trying to lick salt off your feet (that happens with enough sweat) your merino gear stays odourless.
An overnight air-out is all it needs to stay fresh, and you can always find a clothes hanger in hotel rooms and friends' houses.
The only reason I throw them in the washing machine after a few rotations is that I can feel my mum shaking her head. In these cases, they're dry again after a night on a clothes hanger.
The key is having two sets. One can handle exercise while the other goes under your clothes for the day. The merino layer between your skin and daily clothes reduces how often they need to be washed, too.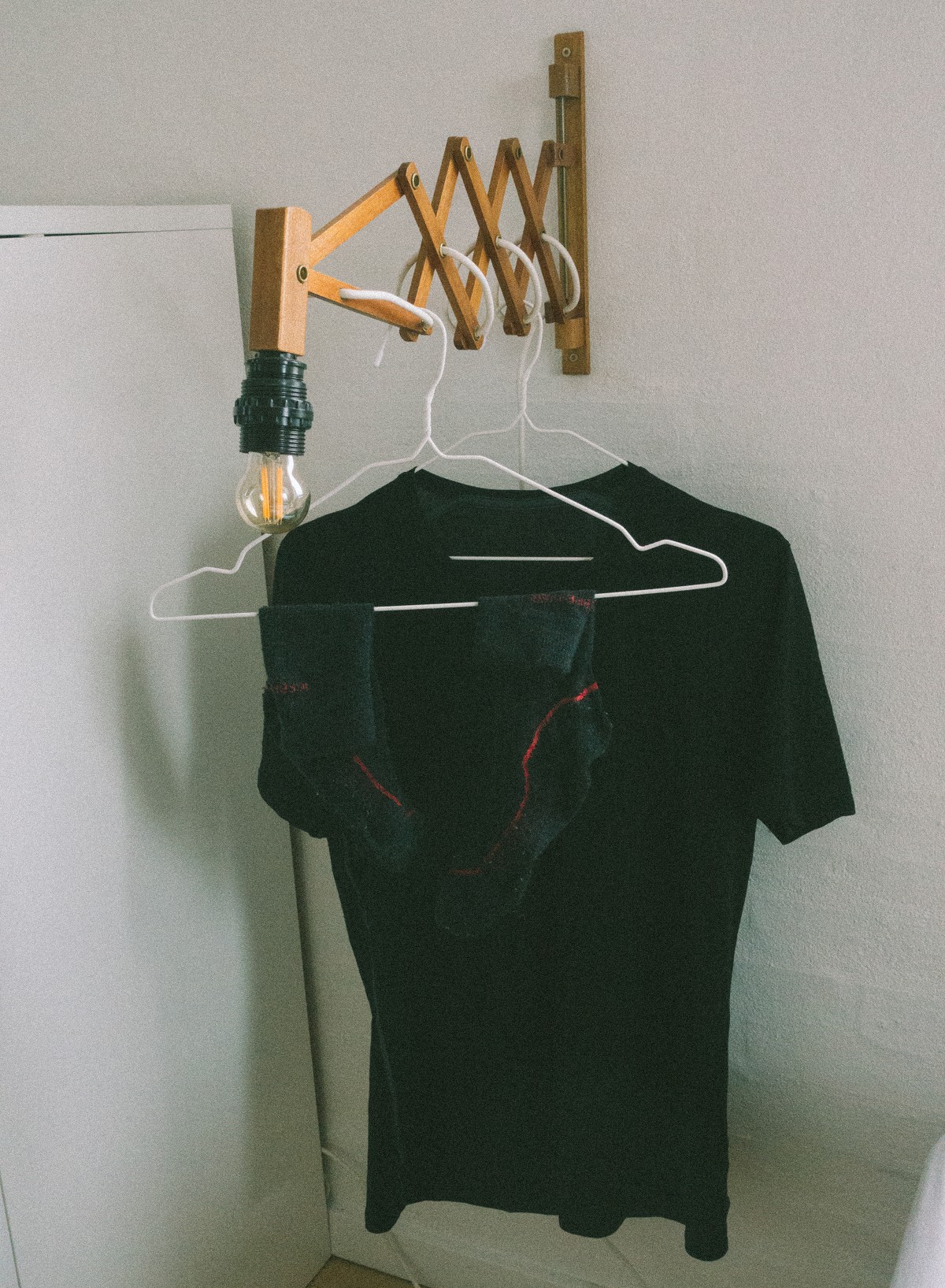 Testing conditions
I was introduced to this merino setup by my friend, Tom Allan. He's depended on it for five years while travelling between tanneries in China. Use your imagination for those fragrances… and try come up with a better environment for field testing.
Two birds with one stone
Alongside merino underclothes, multipurpose items are a traveller's anxiety pill. Once you've got a few of them, you say goodbye to worrying if you'll fit everything.
Here are my favorite bits of multipurpose gear:
Vivobarefoot Gobi IIs are a triple threat. Besides being brilliant for my health, they look good in the office and are built for walking serious distances.
My Samsung Galaxy S8+ wall charger powers my Kindle and Airpods too. Before you try this, check your charger fits each device's power specifications.
On longer hikes, the laptop compartment in my Kathmandu Litehaul can be repurposed to fit my two litre hydration bladder.
My shorts suit both going out and swimming.
Handy tricks
A small carabiner takes up little space and provides options. Dirty shoes or a traveller's pillow clip to your pack in a second.
Keeping a plastic handy can get you out of a bind. When I'm caught in a rush with dirty clothes, there's no worry of contaminating clean gear.
Switching from a DSLR to an RX100 MIII (a small point-and-shoot camera) has been phenomenal for my photography. The DSLR was too big for my loaded pack and I often left it behind.
Rolling clothes up uses less space than folding them. Here's a 30 second tutorial on how to roll collared shirts while minimizing wrinkles.
The best carry-on bag
In my experience, is the Kathmandu Litehaul 38l. In fact, it's the best thing I've ever bought.
I was sold on it in-store when the shop-assistant said it was designed to maximise carry-on limitations.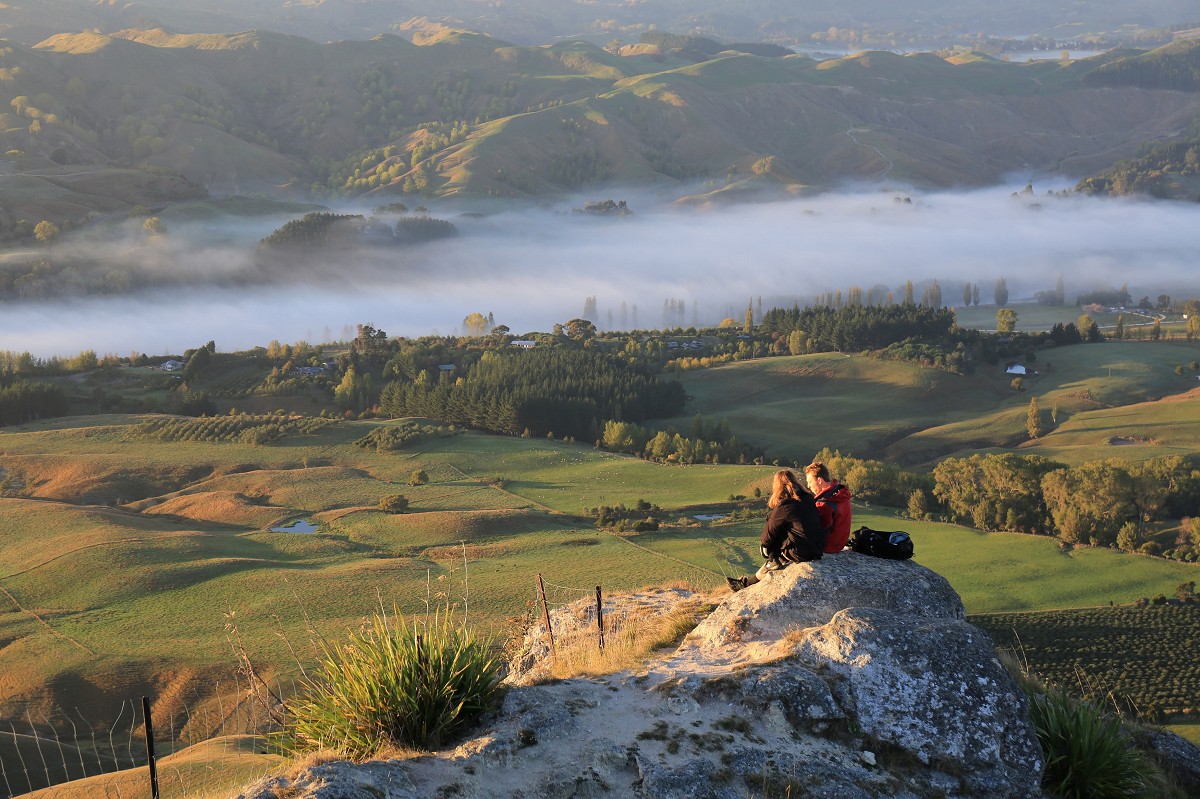 It comes with an included education.
L 55cm x W 31cm x D 29cm (the Litehaul's dimensions) + a 7kg maximum weight (the carry-on limit) are healthy constraints to live by.
For me, they've been a maturity accelerator.
Living almost full time to these restrictions has made me ruthless about what I care about. It's disolved my appreciation for nice but unnecessary things.
Imagine for yourself how much of a pain in the ass Christmas and birthday gifts are when you know they won't make the cut.
More inspiration.
Smarter packing is just one of the lessons I've learned the hard way. The rest are waiting for you here.
P.S. here's my gear list.
I live from this kit comfortably.
2x merino wool undershirts
2x merino wool socks
1x beanie
1x running leggings
1x jeans
1x shorts
2x long sleeve/collared shirts
4x jocks
1x jumper
1x lightweight down jacket
1x water and windproof jacket
3x charging cables
Sony RX100 MIII
Kindle
Airpods
Laptop + charger
Bathroom kit (incl. shaver for head and face)
Notebook + pen
Water bottle
Kathmandu waterproof bag cover
Skinners running socks
Vivobarefoot Gobi IIs (winter), Vans ERA (summer)
Plastic bag
Carabiner