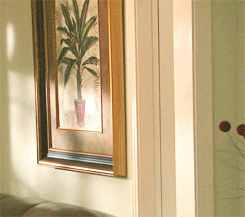 It might be the world's biggest understatement.
Homo sapiens loves meat.
We're such big fans, MRIs show that even well intentioned vegetarians can't prevent primal sections of their brains lighting up at images of roasts, chops and steaks.
But meat isn't just roasts, chops and steaks.
They're all part of a sub-group, muscle meat. And, if you watch any carnivorous animal get stuck into a kill, you'll see that they're just not interested.
Their eyes are on the organs.
What happened to us?
Once you start noticing the same behaviour in most predators (orcas killing sharks to exclusively eat the liver, cats killing rabbits to eat the head, wolf packs offering the liver to the hung-ass alpha-male), you wonder why most of us feel squeamish and weak at the thought of organs.
My guess? We're a few generations deep into a cultural shift - similar to the one that's got us worshipping white, nutritionally-barren flour products. The rich and powerful probably began showing a preference for muscle meat, then everyone else followed suit.
Whatever the cause, we've lost our way.
Because it's nutrients driving those predators to favour organs, and we aren't getting them.
Sure, we'll find some of them in vegetables, fruits and grains, but in small quantities relative to organs, and with less bio-availability (our body's capacity to absorb and utilize them).
To avoid overwhelming this article with lists of vitamins and minerals, though, I recommend you read The Carnivore Code by Dr. Paul Saladino, if you'd like to go deeper. For now, I'll stick to the understanding that an entire animal, nose to tail, provides the spectrum of nutrients we need.
I was a pussy.
Until three years ago, I was terrified of organs, despite the fact I'd never even tried liver, heart or kidney.
I only gave them a shot after I began reading about ancestral eating, starting with Michael Pollan's In Defense of Food.
While I've learned that they're delicious (especially heart and kidney), I don't think it's the smartest plan for a newbie to slap half a liver on a plate and dig in (I still couldn't do that).
Instead, take a baby step.
There's an organ out there that's loaded with building blocks for our skin, brains and stomachs, yet doesn't make us squirm.
This same organ, until two generations ago, drove Mums around the world to embark on 12 to 18 hour stove-stoking sessions.
I'm talking about bones.
But, as awesome as they are, I'm not going to pretend that most of us can slot a 12 hour cooking session into our weeks.
And that's why I shout about Best Bones Broth.
Derek and Kate Moffat are two legends making it easy for us to get what we've been missing.
After hunting down organic chicken and beef bones, they toss them into industrial-sized witches' cauldrons, along with vinegar and salt. Then, they simmer them for 12 to 18 hours before cooling the liquid and freeze-drying it into powder.
That powder is instant bone broth, and can be stirred into a mug of hot water for a mouth-watering drink (it didn't take long for it to replace my daily second coffee).
While bones aren't a full replacement for the wonders of liver, kidney and heart, they go a hell of a long way to getting there (Derek and Kate started the company after broth mended their son's eczema).
I love what they're doing.
To get their customers organic goodness at $1.40 per cup (even less on their subscriptions), and support farming that gives animals a good life, they're sacrificing cream off the top.
In my eyes, these are the principals our business awards should celebrate and put on a pedestal.
If you'd like to make broth yourself.
Head to your butcher and find a bag of beef, pork or chicken bones. They're dirt cheap.
Throw them in a pot with a 1/4 cup of vinegar, a healthy amount of salt, and cover them with water.
Turn on a low heat (to get a gentle simmer), and wait 12-18 hours.
The more it looks like a blob of jelly when it's cooled, the more collagen that's in there for your bod.
And when you're ready to try the serious organs.
Start with heart.
Slice it thinly, throw it in the pan with some fat or olive oil on medium heat, and salt it up. God damn is it good.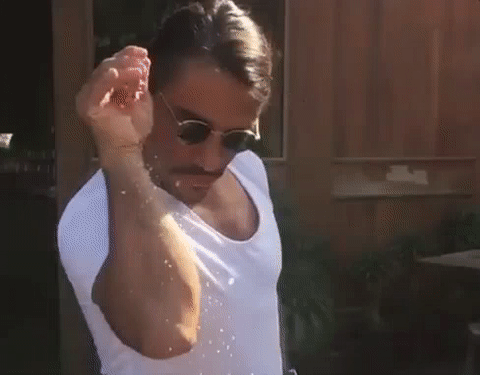 For now. A big thanks to Best Bones Broth for holding our hands.
Want to learn about other companies doing their bit for us?
Click here and my next article will find your inbox.





* Those are affiliate links up there.